2011 Community Development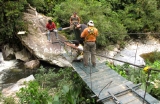 Suspension bridge built over the Buritaca river by FIAAT and Fundacion Puentes de la Esperanza, funded by the Conservation Landscapes Program, Fondo Patrimonio Natural-USAID.
Preservaton by Design: Community Development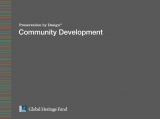 Indigenous Kogi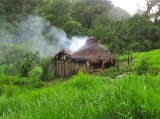 Ciudad Perdida is located within the boundaries of an Indigenous Reservation. Traditional huts such as the above are a common site along the trail up to the site.