On Sunday, April 1st, 2012, Tuareg rebels took control of Timbuktu and now control roughly one third of the country of Mali. The three great mosques - Djingareyber, Sankore and Sidi Yahia – plus the associated cemeteries and mausolea that comprise the UNESCO World Heritage Site are threatened by this recent destabilization. In addition, Timbuktu houses over 700,000 ancient manuscripts whose security and protection is now in doubt as a result of this conflict.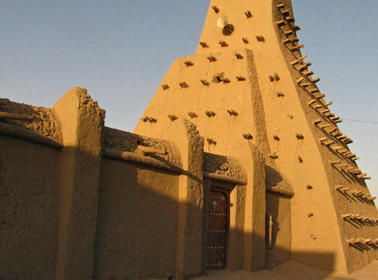 The current situation, as reported by CNN, has left many in the international community unsure of how the heritage of this ancient city will fare. However, local librarians have taken it upon themselves to do what they can to protect the ancient manuscripts held at the various mosques in the city.
Please join the Timbuktu discussion group today to stay up to date with the future developments at Timbuktu.